CONTACT US
Guided visits to Underground Rome
Come discover the hidden city under the city! Roman dwellings where the first Christians would convene, where the apostles and evangelists lived during their stay in ancient Rome: a precious treasure to discover and admire.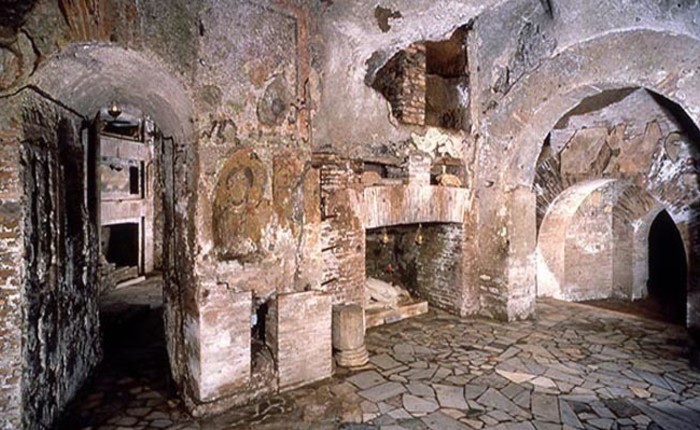 Catacombs
The first century Christians devoted themselved to remembering the witnesses of faith, from the Apostles to the Martyrs. And they also wished to be buried nearby these same witnesses. Visiting the Catacombs, you will discover an underground city which served as such burial grounds, filled with an aura of sacredness and faith. Here too the first Christians would gather in remembrance of the Apostles and the Martyrs, commemorating their "Dies Natalis" (the anniversary of their death was called the day of their "birth", the birth to eternal life), celebrating the Eucharist and sharing meals in fraternal charity and joyful celebration.
The Catacombs are a hidden gem, far from the noise of the city, that opens each pilgrim to "all the beauty, faith and memory of so many people who believed in Christ and in his word of hope". (Card. Gianfranco Ravasi)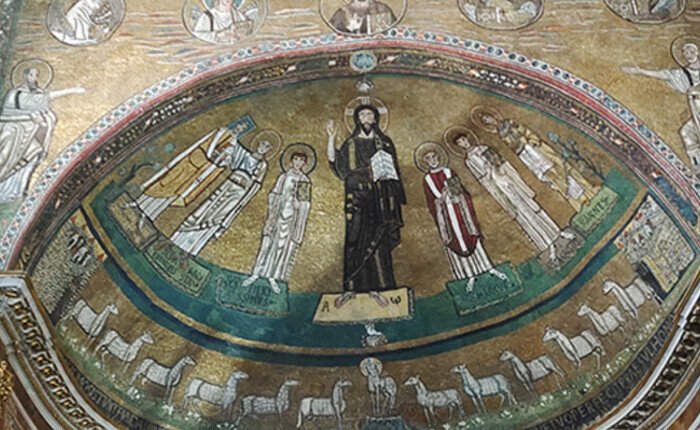 Visita con audioguida della Basilica di San Marco e Sotterranei
Con il supporto di un'audioguida in cinque lingue potrai visitare la Basilica di San Marco e gli Scavi Archeologici in tutta libertà.
La basilica fu edificata nel luogo in cui San Marco Evangelista avrebbe vissuto durante il suo soggiorno romano nel 41 d.C. e che fu poi trasformato in oratorio. Tra il 337 e il 340, papa Marco, trasformò l'oratorio in basilica al tramonto delle persecuzioni contro i Cristiani, con il contributo dei doni ricevuti dall'imperatore Costantino.
Carcer Tullianum and Crypt of the Basilica of San Nicola in Carcere / Crypt of Santa Maria in Via Lata and San Lorenzo in Lucina
O.R.P. spiritual assistants or guides will accompany the visits.
Price: € 10 per person (free 0-5 years old)
Our offer includes:
Guided visit
Group Tour
Entrance to the sites included in the itinerary
Reception and assistance
Rome Catacombs
A specialized on-site guide will accompany the visit.
Price: € 10 per person (free 0-6 years old)
Program:
Meet with an O.R.P. pastoral assistant who will welcome you and introduce the visit
Guided visit
Time for catechesis and prayer
For a group price quote or more information on visits please send enquiries to romacristiana@orpnet.org
Our offices
Headquarter Offices
Palazzo del Vicariato Vecchio
Via della Pigna, 13/a - 00186 Rome ITALY
Monday to Friday
9 AM to 1 PM and 1:30 PM to 5:00 PM (Rome time)
Office at St. John Lateran
Palazzo Lateranense - Diocesan Offices
Piazza di Porta S. Giovanni, 6 - 00184 Rome ITALY
Monday to Friday
9 AM to 1 PM
Office at St. Peter's
Piazza Pio XII, 9 (Saint Peter Square) - 00193 Rome ITALY
Monday to Saturday from 9:00 AM to 5:00 PM (Rome time)
Sundays CLOSED