Dedicated Entrance to Roman Forum and Palatino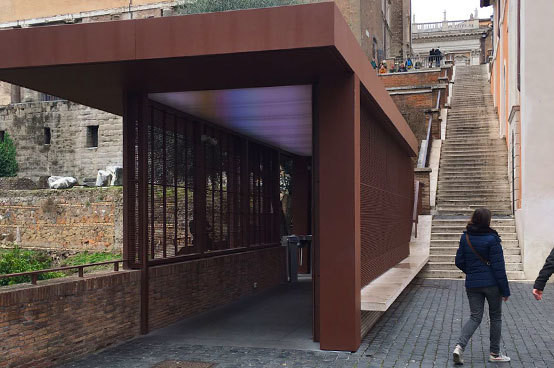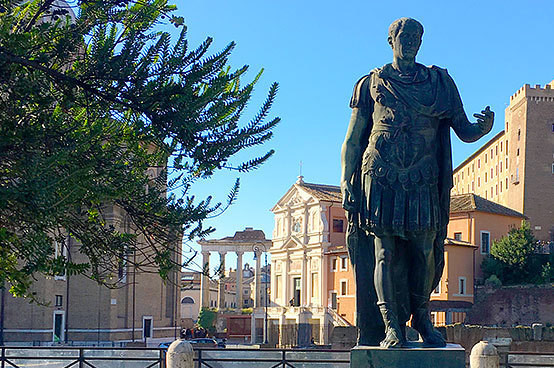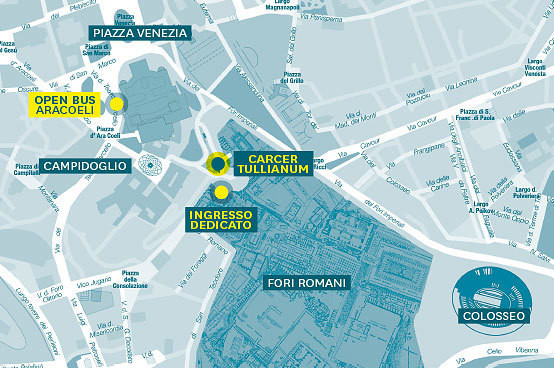 One ticket and you can visit the Colosseum, the Roman Forum, the Palatino and the Carcer Tullianum Museum.
Enter in the archeological area from the dedicated entrance in Clivo Argentario, n.1 and live the Ancient Rome without row .
L'accesso all'Area Archeologica del Foro Romano - Palatino - Colosseo sarà disponibile tutti i giorni con il seguente orario:
8.30 - 16.30 dal 30 Ottobre al 15 Febbraio
8.30 - 17.00 dal 16 Febbraio al 15 Marzo
8.30 - 17.30 dal 16 al 25 Marzo
8.30 - 19.15 dal 26 Marzo al 31 Agosto
8.30 - 19.00 dal 1 al 30 Settembre
8.30 - 18.30 dal 1 al 28 Ottobre
8.30 - 16.30 dal 29 Ottobre al 31 Dicembre
Chiuso
1 Gennaio, 1 Maggio e 25 Dicembre
La biglietteria chiude un'ora prima

Quota individuale - Adulto€ 20,00
Quota individuale - Ridotto 6/17 anni€ 5,00
Per ulteriori agevolazioni:
tel +39 06 69896379
email romacristiana@orpnet.org
Luogo di scambio ed emissione del biglietto
Carcer Tullianum, Via Clivo Argentario n. 1, Roma
Informazioni importanti
Il biglietto per il Colosseo, Foro Romano e Palatino è valido due giorni a partire dalla prima attivazione ed è consentito un solo ingresso al Colosseo e un solo ingresso al Foro Romano e Palatino
Ogni prima domenica del mese l'ingresso al Colosseo, Foro Romano e Palatino è gratuito per tutti i visitatori secondo gli orari ordinari di apertura. E' possibile, presso la biglietteria del Carcer Tullianum, l'acquisto del titolo combinato Carcer Tullianum + Area Archeologica al prezzo ridotto di € 7,00.
La visita al Carcer Tullianum è prenotabile al momento dell'acquisto. Per il Colosseo, Foro Romano e Palatino non è necessaria alcuna prenotazione.
Si comunica che per motivi di sicurezza il Colosseo può ospitare massimo 3.000 persone in contemporanea. Questo potrebbe comportare notevoli rallentamenti nell'accesso al sito.
Per informazioni: tel +39 06.69896379; email romacristiana@orpnet.org
Saint Peter's Office
Palazzo dei Propilei
Piazza Pio XII, 9 (Piazza San Pietro) - 00193 Roma
Opening to public
From Monday to Saturday from 9am to 5pm
Sunday to 9am to 1pm
Special Openings
24 December 2017 9am - 1pm
25 December 2017 9am - 1pm
26 December 2017 9am - 1pm
31 December 2011 9am - 1pm
01 January 2018 9am - 1pm
Call an operator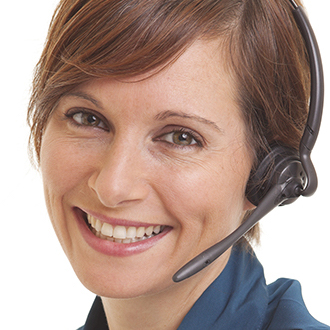 +39 06 69896.1
From Monday to Friday
9.00 - 18.00