Mamertine Prison - Carcer Tullianum Museum
Saint Peter's Prison
The Carcer Tullianum (more recently known as the Mamertine Prison) is not only a monument of archaeological significance that goes back to the ancient Roman Republic, but has also been a christian pilgrimage site for centuries. It is home to a history that goes back about 3,000 years.
The prison is located below the 16th century Church of St. Joseph of the Carpenters overlooking the Roman Forum and thus offering one of the most impressive views of the city.
The complex consists of two distinct parts: the upper Carcer from the time of Anco Marzio (640-616 BC), and the lower Tullianum, from the time of Servius Tullius (578-534 BC). The first signs of the place date back to the 9th century BC.
A few of the enemies of the Roman people were left to die in the murky waters of the Tullianum, including some major historical figures such as Vercingetorix, the prince and leader of Gaul, and Jugurtha, the king of Numidia.
An ancient tradition tells how Saint Peter, having been imprisoned during the persecution of the roman Emperor Nero, converted his prison guards to christianity, and in order to baptize his inmates and jailers, he struck a rock with a stick and made water gush forth, and was thus able to confer the sacrament. Over the centuries, especially since Rome became more specifically a destination for Christian pilgrimages starting with the first Jubilee in the year 1300, pilgrims would also visit this site in remembrance of the Apostles Peter and Paul, patrons of Rome and of the universal Church.
The visit to this exceptional archaeological site is enriched with a multimedia tour. A specially designed tablet will allow you to see a reconstruction of the original environment and the different layers of frescoes which were found during the recent excavations.
Photographs by Riccardo Auci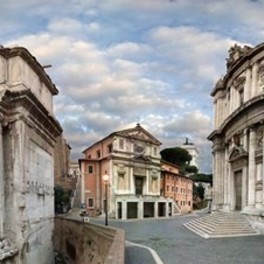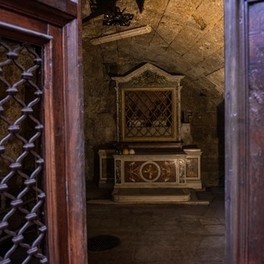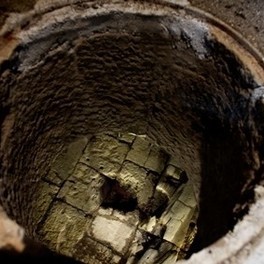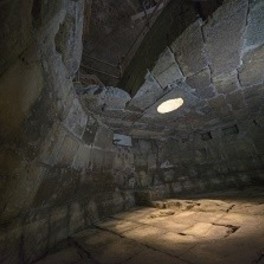 St. Peter's Office
Palazzo dei Propilei
Piazza Pio XII, 9 (in front of Saint Peter's square, on the left hand side) - 00193 Roma
Open to the public
Monday to Saturday from 9:00am to 5:00pm
Sunday CLOSED