A place of harmony and beauty
that has seen the resting moments of so many Popes
A chance to enjoy the natural and architectonic beauty of the Vatican Gardens in a brand new, sustainable way. On board a comfortable, ecological, panoramic open top bus, one can access - with the aid of a multilingual audio guide - the tranquillity and the botanical treasures of the "green heart" of the Vatican on an evocative path through art, nature and faith.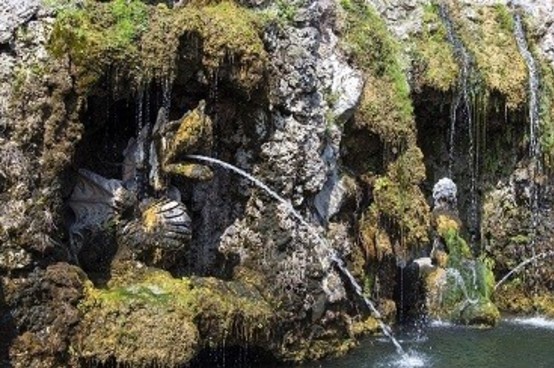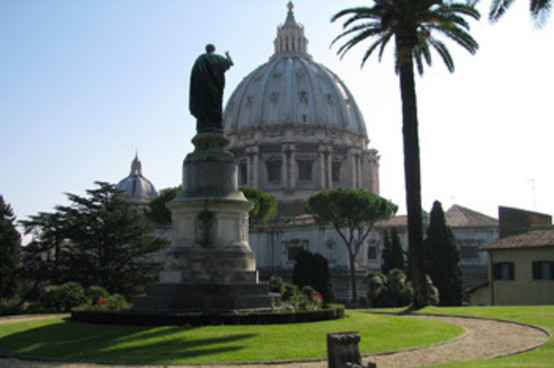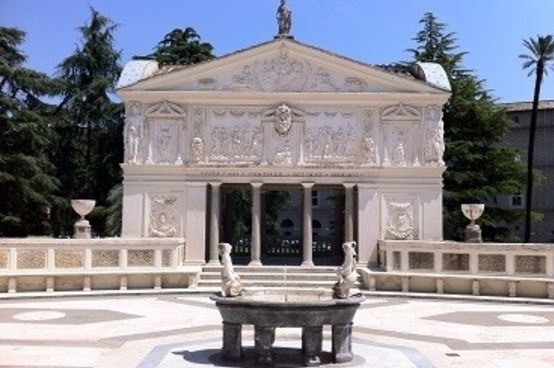 | | |
| --- | --- |
| Individual adult rate | € 48,00 |
| Individual child rate (6-17 years) and students until 25 years (presenting their student card or International Student Card) | € 34,00 |

Children 0-5 years of age may not participate
Disabled visitors
Almost all sections of the Museums are accessible to disabled visitors.
Wheelchairs are available free of charge and can be booked before the day of the visit (accoglienza.musei@scv.va) or upon request at the "Special Permits" desk in the entrance hall. To collect the wheelchair the visitor must present a valid identity document.
Unfortunately, persons using wheelchairs are not authorised to join the bus tour of the Gardens because the bus is not currently equipped with a platform for wheelchairs.
Free entry, without the need to wait in line, is granted to all disabled visitors with certification of invalidity of 74% or over, and may also be extended to a companion if the disabled visitor is not self-sufficient.
Free tickets for disabled visitors and for accompanying persons may not be booked online. The free tickets are issued at the "Special Permits'" desk or "Reception", situated in the entrance hall to the Vatican Museums.
The rate includes: "Roma Cristiana" welcome at the ORP Office located near St. Peter's Square. Visit by open mini bus of the Vatican Gardens, with multilingual audio guide and booking and priority entry to the Vatican Museums and the Sistine Chapel.
Available every day, except Sundays and Vatican holidays (Calendar 2019)
Meeting point: Opera Ro­mana Pellegrinaggi, St. Peter's Office, Piazza Pio XII, 9
Visit times:
from 02.01.2019 to 06.04.2019 at 12:30am, the meeting point will be at 11:30am at the ORP Office, Piazza Pio XII, n.9
from 08.04.2019 to 31.10.2019 at 11:00am and 12:00am, the meeting point will be at 10:00am or 11:00am at the ORP Office, Piazza Pio XII, n.9
from 04.11.2019 to 31.12.2019 at 12:30am, the meeting point will be at 11:30am at the ORP Office, Piazza Pio XII, n.9.
Itineray duration: 45 minutes
Audioguide languages: Italian, English, German, Spanish, Portuguese, French and Russian.
Shuttle transfer service between Fiumicino Airport and Rome
Sit Bus Shuttle is a connecting service from Fiumicino airport, Fiumicino city, Termini Station and the centre of Rome (Vatican area).
From Roma Termini train station and from downtown piazza Cavour (bus stops), you can hop on the Bus Shuttle to Fiumicino Airport or Fiumicino town. From the airport take a shuttle bus to Rome city centre or Termini train station.
STOPS

PRICE

Roma Termini Station, Via Marsala 5
Vaticano, Via Crescenzio 2

Fiumicino Airport, Bus Station, Terminal 3

Euro 6,00 one way

Euro 11,00 round trip
St. Peter's Office
Palazzo dei Propilei
Piazza Pio XII, 9 (Piazza San Pietro) - 00193 Roma
Opening to public
From Monday to Saturday from 9am to 5pm
Sunday to 9am to 1pm
Special Openings
24 December 2018 9am - 4pm
25 December 2018 9am - 1pm
26 December 2018 9am - 1pm
31 December 2018 9am - 4pm
01 January 2019 9am - 4pm